The mFortune casino is a mobile site, exclusively. It is also a casino site, exclusively. So this is the place to be if you like playing casino games on the go from your mobile device. The amount of mFortune games adds up to a total of 28, including the mFortune bingo and the mFortune poker games. Playing casino products has always been fun but playing on the go is a different kind of fun. The world is becoming more centered around mobile devices and tablets. However, due to the vast amount of mobile brands – it's hard to remain compatible with every device and offer a smooth experience to all users. Check out their bingo & casino products today and get a free no deposit bonus of £5. You'll find all information you might need about this online mobile casino through this mFortune review.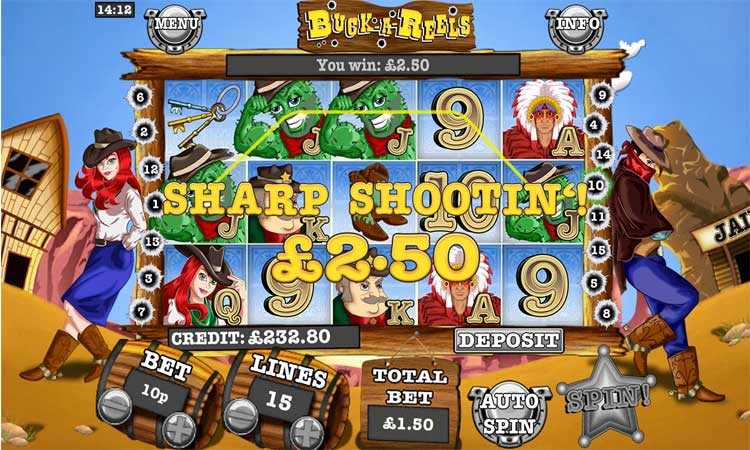 mFortune login
You need a mobile device in order to login, you can do it through an app or through the mobile site. There's not a lot of casino games available, but the mFortune games are innovated for a great mobile experience. 99% of all the other gambling sites offer their products to mobiles, tablets & computers while this site is exclusive for mobile usage. You also get a £5 no deposit bonus when you sign up at the mFortune casino, simply to try out the site before you decide to make your first deposit. If you are uncertain of how to find the mFortune login, simply make a google search and you will find it swiftly. The mFortune app can however provide you with a top notch experience but you should definitely check out the mobile site before you start using the mobile app. Every mobile app require access to the personal data on your mobile device, which is a reason to always try the mobile site before downloading any apps.
Refer a Friend
Refering a friend is valuable, for everyone. The casino get more deposits, the referred player get a £5 no deposit bonus + 100% up to £100, and the referring player receives £5 + 50% of the new friend's first deposit as a present. Win-win-win, in other words! There's also an on-going 10% deposit offer, which is an incredibly low percentage for a deposit offer, but the extra 10% that you receive are actually completely free from wagering requirements. So although 10% sounds like a small amount, it's actually a really sweet deal considering that the received amount is completely free from wagering requirements. Many gambling operators offer cashback deals to their players, which usually mean that 10% or 15% of all losses are returned to players – free from wagering requirements. This concept is usually only available to VIP's and other players who are considered loyal to the gambling operator.
mFortune Bingo
There are 7 bingo rooms in total, holding a selection of both 80- and 90-ball bingo rooms with ticket prices ranging between 10p and 25p. The highest mFortune bingo jackpot is at £13k, which is triggered for a Full House. As a player, you can chat with other players during your play – which enable you to be social with others while playing bingo online. However, not every bingo room have a chat host available in the chat. The bingo games are run very frequently though, with an average waiting time of 1-3 minutes. And by the way, did you know that you can spin in the casino slots while playing the bingo games? Now you do! The mFortune bingo section might seem like a tiny product compared to the casino section, but it's an optical illusion. The mFortune bingo does offer multiple bingo tables where thousands of GBP is waiting to be won. Visit the mFortune bingo section today for a new bingo experience.
Customer Service & Processing times
The customer service is available 24/7, which is great. However, there's no live chat. Not having a live chat might be a good thing since their players are mobile players. Instead, you can send a call-back request to the customer service team who will call you back on your mobile to provide assistance. The staff at this casino are quick in getting back to you, but their processing times are not as prioritized. It takes up to 72 hours for them to process a pending withdrawal. The fact that these guys couldn't care less about my winnings is the same reason to why I don't play here on a regular basis. Hopefully they can change privatizations soon enough so that the site becomes attractive to us everyday players.
No Poker nor Sportsbook
Although this is an award-winning online casino operator, they don't have any sportsbook products nor poker products. I mean, you can find casino table games in the casino section, but you can't play against other poker players nor live against a live dealer. There are no sportsbook products either, not even any sportsbook casino games. But the thing is, a majority of all the casino players couldn't care less about sportsbook sections on the sites of the different gambling operators.
Summary
The mFortune games have been available for mobile play since 2008, with games from Intouch Games – a UK game provider for mobile casino games. The Intouch Games can be found in the mFortune casino as well as in the PocketWin mobile casino. You should definitely check out the mFortune online casino if you enjoy playing casino on your mobile device/tablet. All casino games are created in-house, which means that you will only find these mobile casino games on the mFortune casino and in the PocketWin casino. Apart from having unique games, you can request a call-back through email at any time by the customer service team which is available 24/7.
Exclusive offer
Join mFortune today and get 100% up to £100 on your first deposit + £5 no deposit bonus!
Usability

80%

80%

Bonus offers

60%

60%

Games offered

40%

40%
Special offer!
Get 100% up to £100 + a £5 no deposit bonus when you sign up at mFortune today!
[wpv-view name="Alternate sidebar casino list"]