Betway has been around since 2006 and they offer a wide selection of gambling products to their players, ranging from eSports to slot machines. The eSports are constantly growing online and Betway sports is one of the few sportsbook sections out there who is actually making use of this fact. You can enjoy games from this gambling operator through a PC, mac or any mobile device. If you prefer to play through a mobile phone, you can either visit the Betway mobile site or you can simply download the Betway app. You'll certainly find at least one interesting slot machine out of the 450 slot machines here in the Betway casino section, although all of them unfortunately come from Microgaming. Don't get me wrong, I kind of like the games from Microgaming but I dislike to only have 1 game provider to choose from in any online casino. The poker product is alright, but the main reason to why I gamble at this site is because of their odds selection in the eSports genre. Many gamers grew up with a feeling that eSports was equal to or more exciting than real sports and who's the judge? Either way, I love seeing odds uploaded on Heaton for example – who has been an icon for the eSports movement where he has pioneered as one of the first professional CS players.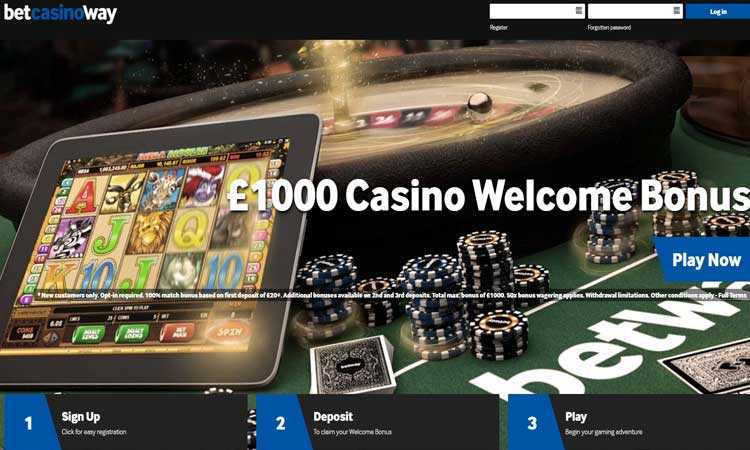 The Betway Sports
The Betway Sports section is renowned for offering something to bet on basically everything, but there's also the Betway eSports section available for all the gamers out there. I know that most of my friends played Counter Strike at some point, and now you can bet on what team will win a certain tournament. Same thing goes for other eSports like DOTA 2 and League of Legends. The odds available are great to any PC gamer who also happen to like sports betting. Games like Heroes of the Storm and Hearthstone are also available for bets online in the Betway sports section, I heard an online gamer-gambler say "what a time to be alive" – and ohboy was he's right? This day and age offer so many opportunities for the different eSports-lovers out there. And if you simply just love odds, you're gonna find a huge selection of pre-match and live odds from more than 15k sport markets. One of the newest additions to the sportsbook section is the "In-Play" which is the equivalent to the Cashout feature at Betvictor and Cash-in at Unibet. It allow players to get less winnings for their bets, before the bet is settled. A great feature for any sportsbook enthusiast.
The Betway App
The Betway app is only available through an iPhone or iPad so that's the only way to play on a Betway mobile app. If you are using an android, you need to visit the mobile version of the site. That's easy though, simply search the web for Betway login and you'll find the page without any trouble. There are various sports events to bet on from over 15,000 different sport markets, meaning that there's always something to bet on. You can also visit the casino sections inside the Betway app, allowing you to spin around in the different slot machines that also can be found in the Betway casino.  An app can be fun to play through and it can also optimize your gambling experience of the site. You do however need to forfeit a tiny bit if integrity by granting access to the personal data in your mobile phone by doing so. So try out the mobile site before you decide to start using the Betway app. So, you can access the site through a mobile/tablet/PC/Mac – allowing every type of player to enjoy the games at the Betway site.
Betway Bingo Rooms
A nice way to enjoy yourself an evening is by hearing bingo balls being announced while sipping on a cup of tea. But the Betway bingo section offers more than just playing, you have a bingo representative in most bingo rooms who will run some chat games occasionally to keep the players engaged socially in the game! The social gambling is thought to be better than chasing losses in a slot machine, although far from every player of slot machines will spin to only chase losses. The Betway bingo is however a social gambling product where bingo players feel like home. The bingo tickets can cost from 1p and up depending on which bingo room you choose to play in. The low costs for bingo tickets allow every bingo player to participate in one way or another. The bingo product has always been popular in the UK, as it is a game which everyone can appreciate due to the low cost of participating. Social gambling is definitely the future of online gambling. However, one of the bingo operators need to innovate the way to offer bingo to the different gamblers out there.
Summary
This gambling operator seems to offer basically every gambling product out there, although the casino section is lacking game providers. The only game provider in this online casino is unfortunately Microgaming. The Microgaming studios have been around in the gambling industry for many many years. There may be quite a lot of games to play (450) but they all have a similar feeling as they all come from the same game provider. This makes it hard to enjoy the casino section even though there are live casino games and various slot machines for you to enjoy. The Microgaming games are alright, but the game instructions are always a hassle to understand when comparing them with Net-Entertainment's or Thunderkick's online slot machines, for example.
Exclusive offer
Sign up at BetWay today for 100% up to £100 on your first deposit!
Usability

84%

84%

Bonus offers

40%

40%

Games offered

92%

92%
Special offer!
Get 100% up to £100 in the Betway casino if you sign up today!
[wpv-view name="Alternate sidebar casino list"]